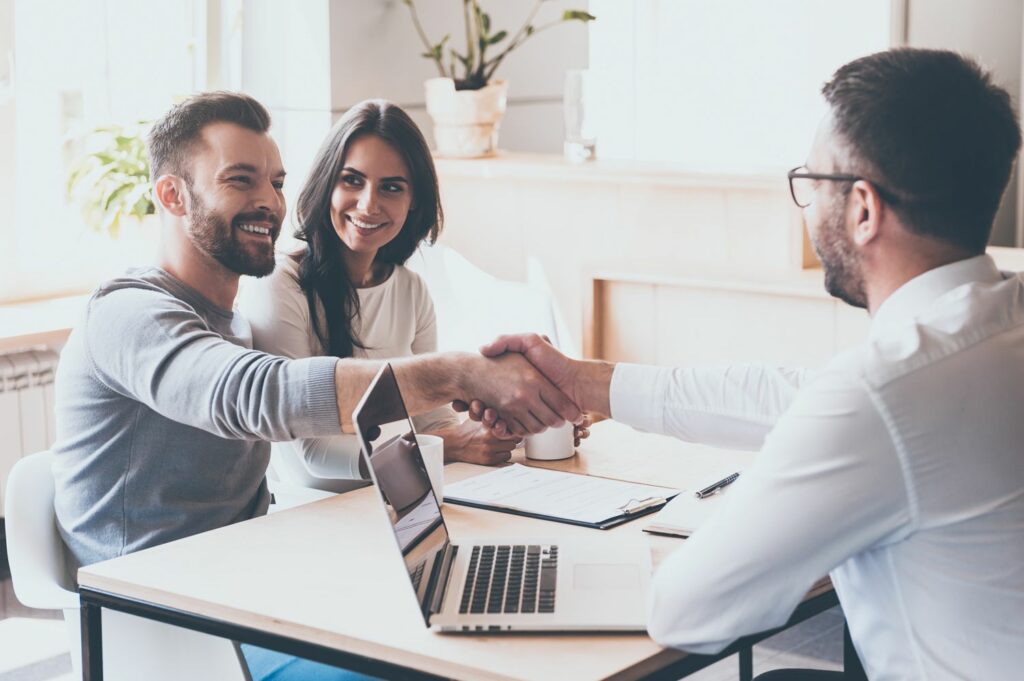 Investing in new is the opportunity to build in its image.
Listening to everyone's needs and wishes remains an essential element at MOV'ESTATE . As such, it is possible to study your project together and to accompany you in the non-structural modifications that you would like to make to your future living space.
The enhancement of your living spaces also involves the choice of decoration and furnishings. Also, our partners will be able, within the framework of a personalized accompaniment, to guide you in the detailed installation of your accommodation.
The projects marketed by MOV'ESTATE respond to a policy of controlled prices, thanks to a price positioning based on detailed market studies.
This also involves the choice of durable materials that respond to the triangular : aesthetics – cost – environment.
Finally, our projects bring together architectural aesthetics and rationalization of surfaces. Each square meter is designed to be optimized in order to avoid wasted space and allow customers to acquire real useful volumes.
Positive customer experience
The customer experience at MOV'ESTATE is a stated priority in order to offer a high level of satisfaction to its customers. This requires appropriate monitoring at each stage of the project, led by MOV'ESTATE staff . We voluntarily made the choice to internalize these missions in order to be closer to our customers and to avoid any intermediary.
MOV'ESTATE is above all a real estate developer on a human scale who will be able to accompany its buyers from the presentation of the project until the handing over of the keys, thanks to a personalized relationship.
Exclusive living environments
MOV'ESTATE is careful to select projects capable of offering exclusive living spaces. Our desire is to locate our constructions as close as possible to the French or Luxembourg economic centers in order to ensure its future occupants a significant proximity between the place of life and work.
Great importance is also given to the social and family life and to the well-being of future buyers, with easy access to schools, nurseries, but also to restaurants and meeting places.
Our projects on a human scale (maximum R+3 – 25 lots) will be systematically located near green spaces.