Côté Ciel – The apartments
Located in a residential area in Russange, you benefit from an exceptional location at 6 km from Belval, the second economic pole of Luxembourg. Ideal location for border workers, you will appreciate the fullness of the village of Russange boosted by the dynamism of its neighboring region. Côté Ciel is a global project composed of 12 luxury apartments ranging from 54 to 93 m², 3 charming semi-detached houses and 3 comfortable detached houses.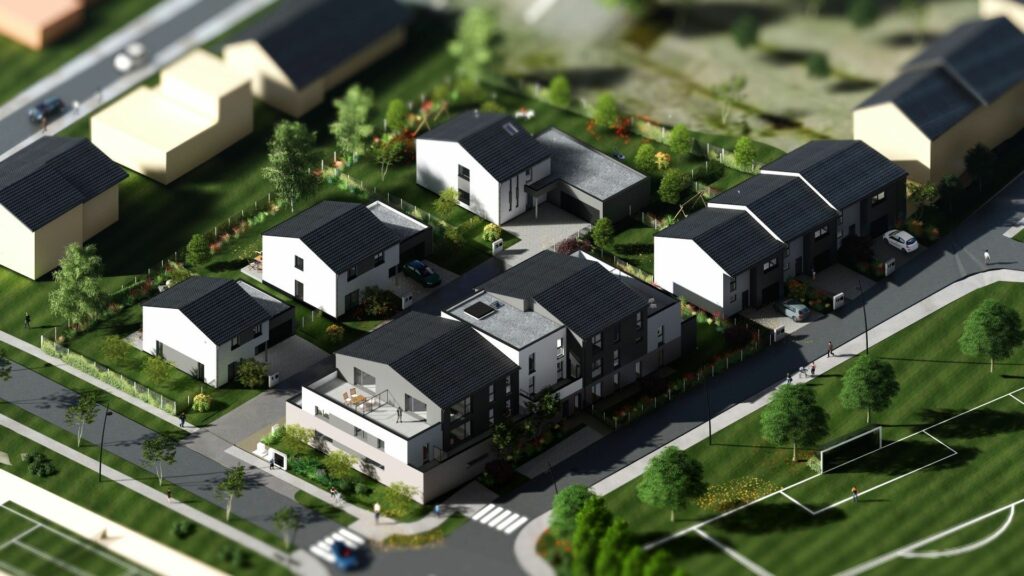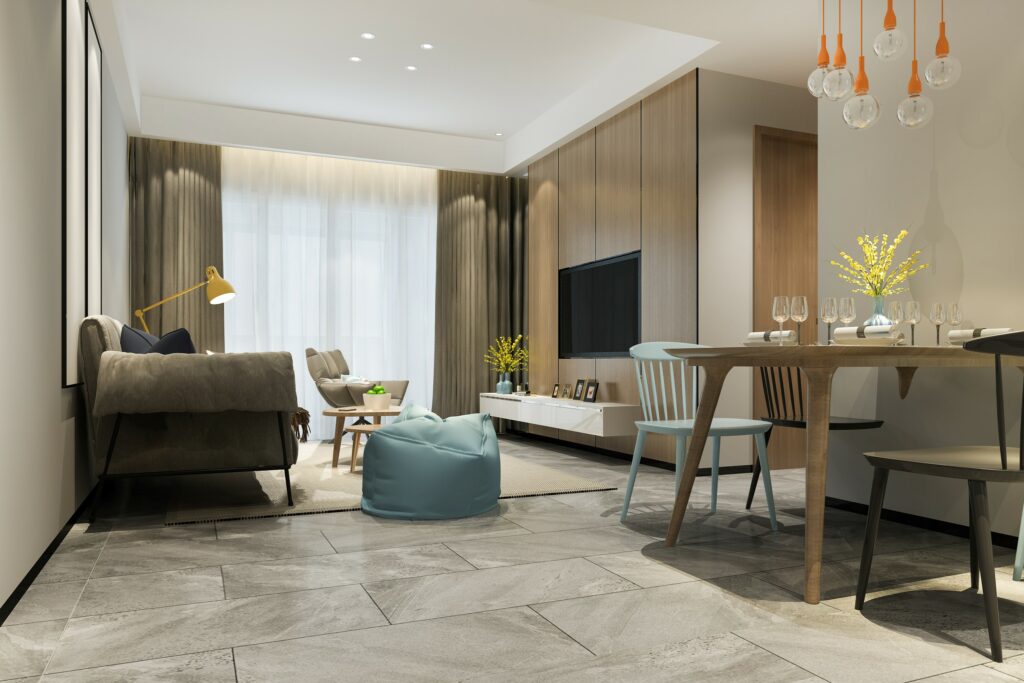 Designed to offer great comfort to its residents, all apartments offer a terrace with an unobstructed view and secure parking spaces.
The interior and exterior finishes of our residence are designed to offer you an optimal quality of life: elevator, underfloor heating, electric shutters, sliding bay windows, PVC woodwork, armored landing doors, south-facing terraces (up to 36 m²) and numerous covered parking spaces.
Each living room opens onto a comfortable terrace that naturally floods the room with light. The garden level apartments have south-facing grassy exteriors.
Investing in a new home is an opportunity to build to your image. We accompany you to realize your real estate project according to your desires.
The fullness of the village of Russange
The village of Russange offers many assets thanks to its privileged location:
Esch-Belval, the amazing new town accessible in 8 minutes by car, 13 minutes by bike,
1 km from the nearest train station,
Close to all amenities in the city of Audun-Le-Tiche,
30 minutes from Thionville,
2 hours from Paris by TGV via Thionville station,
25 minutes from the international airport of Luxembourg.
And yet, adjacent to the new Jules Ferry Elementary School, the project is located in a residential area, ideal for families with children who will be able to take advantage of the safe and quiet neighborhood and the large soccer field next door.
The dynamism of the new Belval
One of the most ambitious conversion and urban development projects in Europe is currently being established in Belval with the main objective of creating Luxembourg's second economic hub. Major groups have decided to move there in the near future, including the Ministry of Education, Children and Youth and Société Générale.
Belval offers unlimited attractiveness with an amazing combination of living and working spaces. Reinvented coworking spaces and tailor-made business premises rub shoulders with parks, a shopping centre, a cinema, restaurants and even the Rockhal concert hall. An exciting dynamic.